Taxation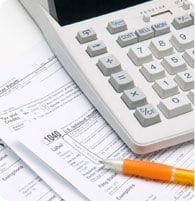 If there is one thing we hear every day from business owners, it is that you pay too much tax. Taxation can be a complicated area and in most cases you will benefit from more than simply having a tax return completed at the end of the year. We will work with you to maximise your tax position. We do this by managing the current year situation and planning for the coming years. We will develop with you short and long term strategies, assist you in their implementation and provide a regular review, adjusting the strategy where necessary. Our main goal is to leave more money in your bank account at the end of the year!

Dealing with the tax office can be time consuming and frustrating. Where necessary we will liaise with the ATO on your behalf to allow you to get on with running your business. We will simplify your compliance requirements and make it easier for you to understand and manage.

At times complex issues can arise in income tax and GST where you will need to draw on the depth of our knowledge and experience. We can assist you with advice on more difficult circumstances and deal with the ATO for private rulings for you.

RNR Accounting has expertise in the taxation of individuals, partnerships, companies, trusts and self managed superannuation funds. We can also assist not-for-profit organisations with their unique requirements.
Our services also include:
Fringe Benefits Tax Calculations and Returns

GST advice and completing Business Activity Statements

Capital Gains Tax Calculations and Advice

Workers Compensation

Remuneration Planning and Salary Packaging

Managing tax issues with loans to shareholders and related companies

Individual transaction advice

Private rulings