Bookkeeping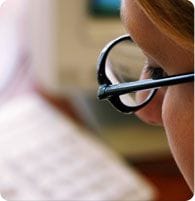 The first step in building a successful business is getting the numbers right.

RNR can assist you with that by completing your bookkeeping function for you.

No business owner can make good decisions if they do not understand their current position and the impact those decisions will have. RNR Accounting will provide you with the most accurate bookkeeping services and ensure your paperwork and records are kept up to date and easily accessible.

We recognise that your time is valuable and we will work with you to create a timely service without disrupting your business environment. Having your accounts prepared by us will free up more of your time to spend on your business or doing the things you love more!

We are able to tailor solutions to your specific requirements based on the size of your business, your reporting needs, your tech knowledge and your own preferences. We are able to provide services in our office, remote connection or on-site if required. RNR Accounting is a MYOB professional partner but we also work with quickbooks, banklink, saasu and others.
Our bookkeeping services include:
Data entry

Invoice preparation

Accounts payable and receivable

Reconciliations

Payroll preparation

Superannuation management

Filing

BAS preparation

End of year payroll functions

Management reporting