Working from home Tips #1
Posted by Nicole Balchin on 16 October 2018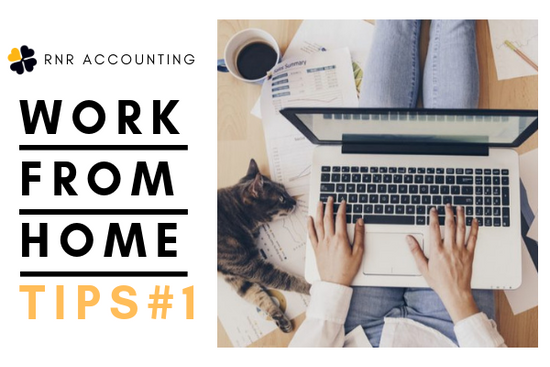 So you have found something your good at and passionate about.. Working from home is great, especially if you have a young family to care for! And most home business' do have the ability to make you some good money?

Are you making money?
Are you investing hours on sewing and stuffing toys that you an only sell for low value? Think of your hourly return and make sure you can justify it! Does one stuffed toy take you 3 hours to make and are you selling this for $30? Take away the cost of your materials and your return doesn't look so good. Stick with an idea that can generate you a decent return. I often see home based business owners that do not value their own time. You will never be able to grow your business past just yourself if you do not price your work to allow someone else to do the work and also enough for you to be paid to run the business. Do you have an idea of where you would like to grow your business to? Have you calculated whether this is a viable business to ever be able to reach that level? I have come across several business owners that have plans for their business to one day reach $1m in sales or $100,000 in profit to take home to support them but when I have reviewed the business, the product and the model, it is not viable to ever reach that point. Changes made now in the business can put you on the fast track to those goals and stop you marking time which an ineffective model.

Are you being distracted?
Are your friends dropping by? Set boundaries with your friends. Don't answer calls from them during the day and express to them the importance of your dedicated work hours... they will soon get the idea. However, these can only be effective if they are enforced. Be clear to kids, family an friends about your working hours. And avoid 'non work' (eg. doctors, shopping with friends) appointments during business hours.
Loads of washing being hung out during the day? Arrange these to be done before school drop off or early hours. So your not getting up and down. Shower and get dressed! It may sound silly But getting up, showering and getting dressed for work makes the home office more like a real office.

Make your own space!
Without some sort of separation from the rest of the home you'll always feel halfway between working and not. Also keeping a separate phone and computer for work. Claim a room in the house with a door, so you can close it at the end of the day. Or if this isn't possible find a space and use a room divider. Basically anything that can help physically separates your work life from home life.

If this resonates with you, you can book in a free 30 minute strategy session with Nicole to assistance you in getting clarity on where you business is going and how to get there in the most efficient and effective way while still meeting you family and lifestyle needs.

Author:
Nicole Balchin