Struggling to get through EOFY? Check out these tips
Posted on 20 July 2016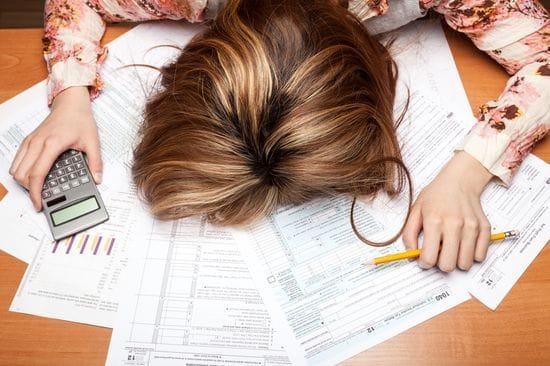 Are you waking up in a cold sweat at night worrying about figures not adding up at the end of the year? Ok.. maybe that is a bit dramatic. But we do know that end of financial year can really take a toll on business owners. The good news is, is that we can give you some tips to help make end of financial year go smoothly, so you can sleep better and keep organized.
The key to avoiding the mad rush of end of financial year is to be prepared. This may sound easy, but a lot of us are guilty of leaving it until the last minute.
Get organised early on in the year. This will save you time, help your business continue to run smoothly and also save you a lot of stressful running around trying to get things together. You will also want to have a good idea of where your business currently stands with its financials before going into EOFY. Your accountant or accounting program will be able to give you the snapshot.
Here are our top 5 tips for helping EOFY go smoothly:
1. Follow up with your debtors. If there are any outstanding accounts, get payment immediately. Do this first as if you do not receive payment you will know whether or not to classify them as bad debt or not. Keep in mind that you may be able to write them off or use them as a tax deduction or offset for your business.
2. Check employment categories and contracts. The categories of your employees will affect your EOFY, so ensure you are clear whether they are casual/part-time/full-time or contractor. Have payment summaries sent out no later than mid-July. It is also useful to be up-to--date on employment contracts as well. There may be changes to workplace laws that you and your lawyer will need to be aware of.
3. Be up-to-date on business deductions and small businesses rules. Keep in mind that there are new government deductions and grants up for grabs for innovative small business.
4. Review cash flow early on in the year and make sure high priced are included. This will ensure you have no major issues pop up at the end of financial year. Your cash flow should include things like your accounting costs, personal/company tax returns, last quarterly superannuation and business activity statements (BAS).
5. Ensure all of your company documents are current and in compliance with the latest laws. The ATO is cracking down on proper paper tails and evidence.
If you are overwhelmed by EOFY, remember there is always a friendly accountant at RNR awaiting your call.