New Financial Year Tips
Posted by Nicole Balchin on 10 July 2018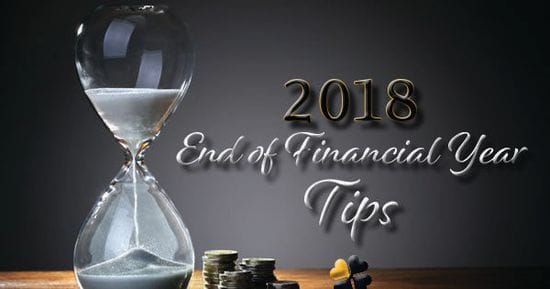 Happy New Financial Year !
Its officially the end of the 2018 Financial Year!
While for some it's a daunting time of the year, for others it can be their busiest.
Putting the hard work in each year means you get your business organised and work smarter for the year ahead. And while saving a bit of cash can tempt you to do everything yourself, employing a trusted advisor such as an accountant or bookkeeper will spot opportunities you could possibly miss. They will ensure the structure is correct to protect assets, saving you tax in the long run. Ensure there are no missing deductions and most importantly having a professional minimises the risk of subjecting yourself to auditing.
Ultimately saving you time and money!
Here are a few tips to get you on the right road for 2019!
Start the NEW financial year right with a budget for your business.

Analyse your financial statements. And make an appointment with your Accountant or Bookkeeper to go through your P & L and balance sheet line by line. Understand where you are going well and where you could to improve.

If you're looking to grow your business then cash flow is important. Try and forecast 3 months in advance, this will show any surplus of funds and make decisions on where to deploy those funds in advance or any shortage of money, in which case you might need to apply for extra short-term funding.

Be organised - keep up to date with data entry, bank reconciliations, payroll and tax obligations.

Make sure you have the right tools. The start of the new financial year is the perfect time to change or implement programs to enhance the way you conduct business.

Build your 'A Team' - Build partnerships with the right people with the right skills , so they can help YOU achieve your goals. Such as - bookkeepers, accountants, HR, Insurance brokers or financial brokers.

Stay on top of your finances NOW and make sure everything stays up to date.

Seek improvement. Set intentions, systems, and policies for the New Year.
The start of a new financial year is THE time for goal setting. Why not take the opportunity to revisit your business plan and re-evaluate your goals?
Identify new growth opportunities, and assess whether you're on track to achieve your vision !
Good Luck!!

Author:
Nicole Balchin