About Nicole Balchin (B.Bus)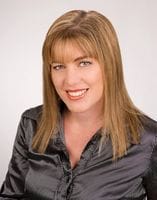 Nicole brings energy and enthusiasm to every environment.

With over 15 years in the accounting industry, Nicole has extensive experience in all areas of taxation of individuals, partnerships, companies, trusts and self managed superannuation funds.

She has worked in accounting practices of various size and demographic. This has given her experience in large and small business across many industries including mining, farming, hospitality, real estate, service oriented professions, trades and retail.

Nicole specialises in small business taxation and business mentoring. Having run small businesses herself for many years, clients find Nicole relates easily to their situation and understands their needs. Highly developed problem solving skills and drive mean she is tenacious in finding the optimum results for taxation issues and in creating solutions to all the headaches her clients experience in their business. She has a passion for taking business from survival to excellence and in assisting the owners to create the lifestyles they dream of.